Get all the latest information on Events, Sales and Offers. Sign up for newsletter today.
Welcome to Lip Sin Florist

New Hobby For You
Turn your hobby into ART at Lip Sin Floral School.We have hobby class for love flowers but not sure how to arrange? Join us for fun and we will guide you.
To find our more about Lip SIn Floral arrangement classes, please do not hestitate to get in touch by giving us calll on 012-4236374 (Teacher Lily)
Experienced Flower Instructors
The florist at Lip Sin Floral Art School are incredibly experienced and skillful as they have done numerous arrangements for special occasions to normal decorative flowers for home.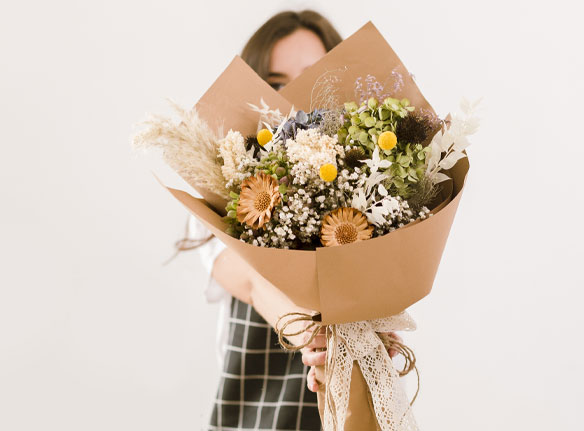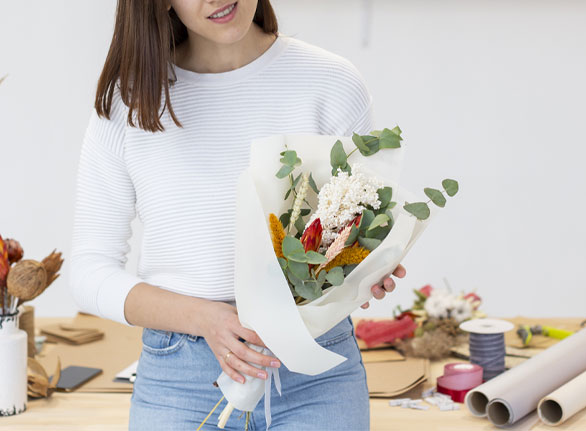 Various Classes Available
-Weekend hobby class
-Certificate class
-Beginner
-Intermediate
-Higher
-Professional Design Class
-Wedding floral intensive workshop
-How to start a flower shop business
Tips & Techniques
What are you going to learn
Basic flower arrangements techniques.
Know the different variety of flower
In our flower workshop you will learn to make a beautiful
arrangement flower. We will talk about colour, texture, layering
and a few pointer that will make flower.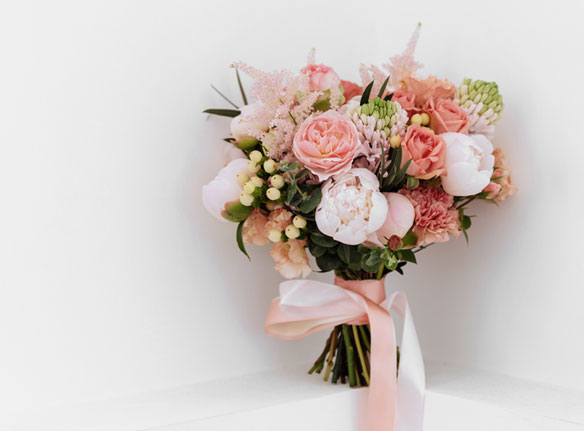 Our Students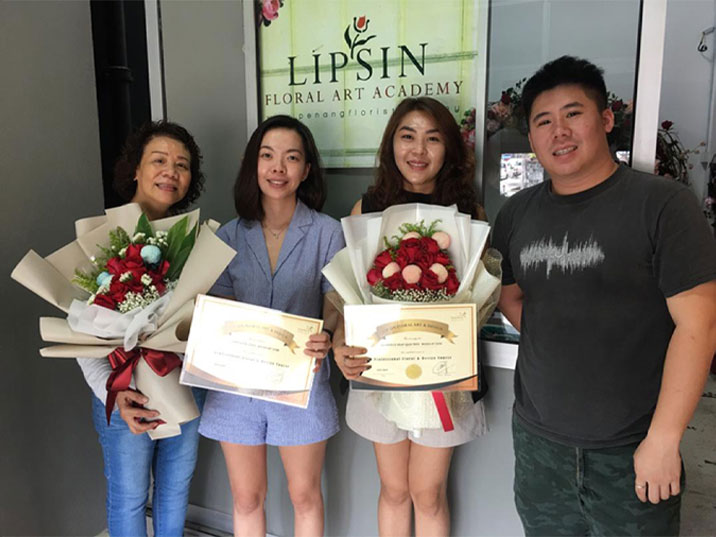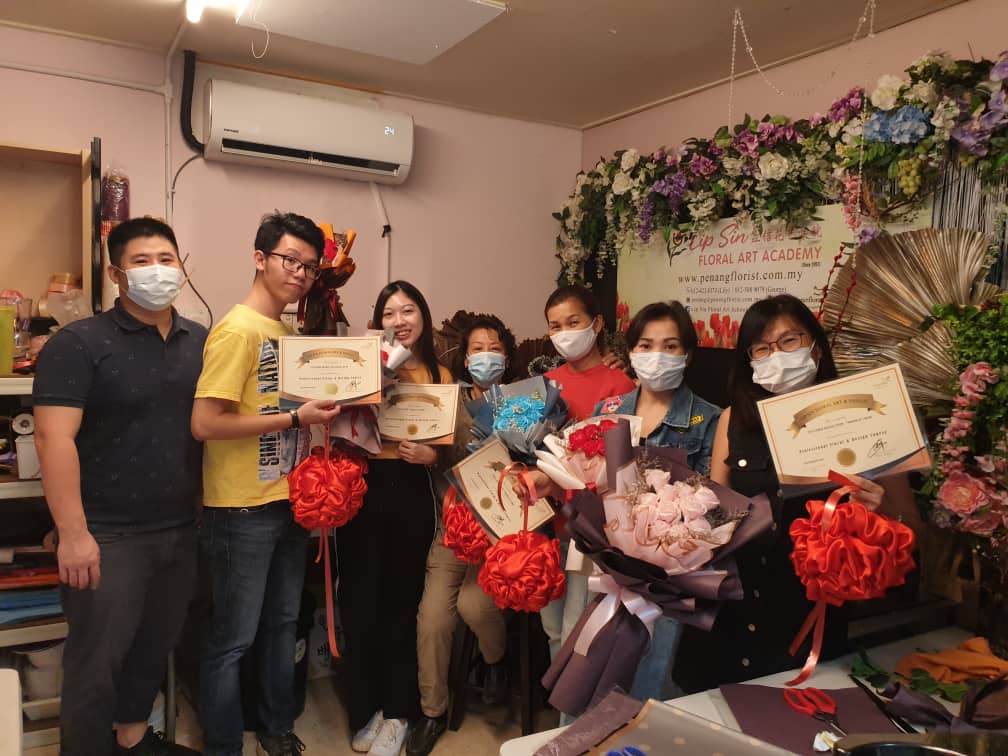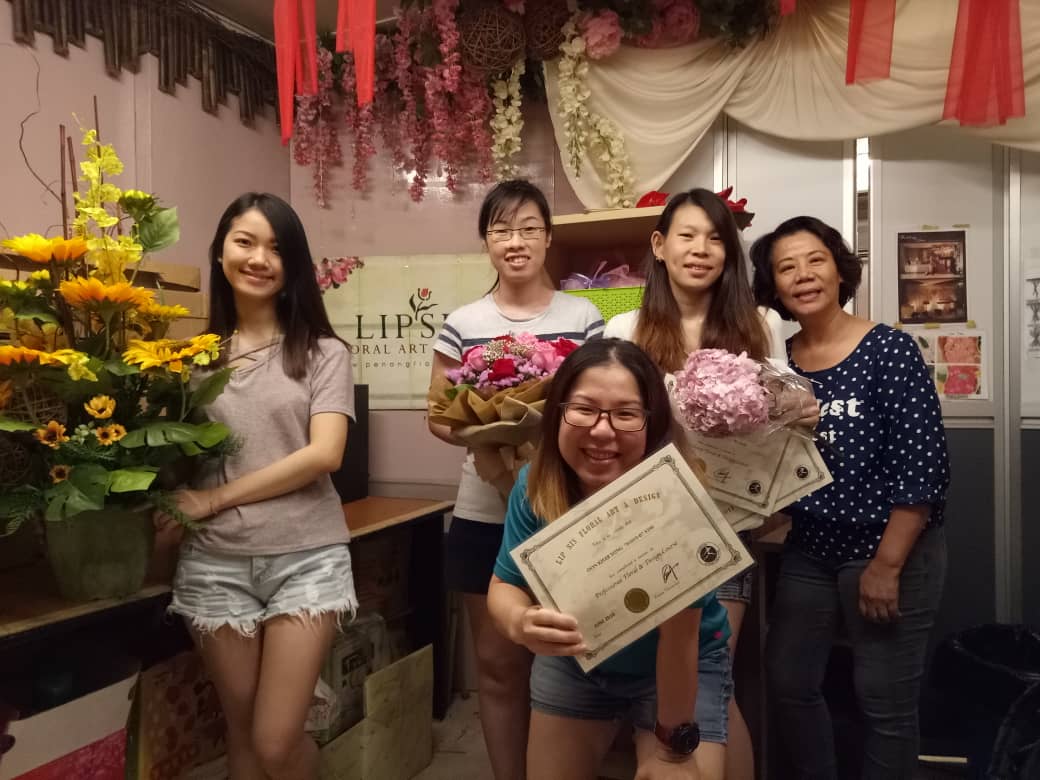 You might be the next
Wedding Planner!
We also offer classes for Bridal Designs, teaching you how to make the very important Bridal Bouquet, Corsage Hairpieces and Flower Girl Basket. Besides that, they also have Funeral Tributes (They will teach you to make a wreath, casket sheaf and a cross).
Start Your Floristry Journey with us now!
Contact Us Now
Or Call Us Now

Penang (Main Branch)

Butterworth

© Lip Sin Flowers & Gift - Penang Florist. 2017. All Rights Reserved. | Web Design by WebCEO